There is no doubt; our home is where the heart is, and that is why we should keep it free from chemicals, plastics, and toxic materials. But sometimes, the plastic packaging paradigm makes this quite difficult. So, one must use sustainable products for cleaning, cooking, packing, and storing solutions for the home. 
One can use revolutionized beauty and bath products to get closer to your goal of eliminating all waste from your family. We have created a comprehensive list of sustainable products for your home in this guide. It will help improve your waste and save strategies and quality of life. 
Read on further for a great list of eco-friendly lifestyle products, and this will help you go green. Most of these environmentally friendly products help reduce your waste and make simple purchase decisions. Most importantly, you don't just buy these items for needless consumerism. But you have to use them to replace everyday items once they have been seen for their lifetime. 
1.Reusable Organic Cotton Bread Bag
Suppose you are thinking of saving the taste of your homemade bread without a single-use plastic bread bag. Then treat yourself with a plastic-free loaf made from food-safe organic cotton. 
So, you need to lock in the freshness simply. Start using organic-sized reusable bread bags. You can also make an ideal present for your friends or family, and it is a perfect alternative to any plastic food bag. 
Remember, plastic bags are among the top things that most pollute the environment. Thus, it would help if you switched to biodegradable bags, and these bags are 100% compostable and can be used easily.
2.Reusable Bamboo Straws
Millions of people are making use of petroleum-based, non-biodegradable straws every year. Bamboo straws can be used repeatedly and look great in any drink as bamboo is a natural material; of course, they last as long as metal straw. One can reuse bamboo straws hundreds of times, and they can be far economical and are designed to be used once they instantly get disposed of.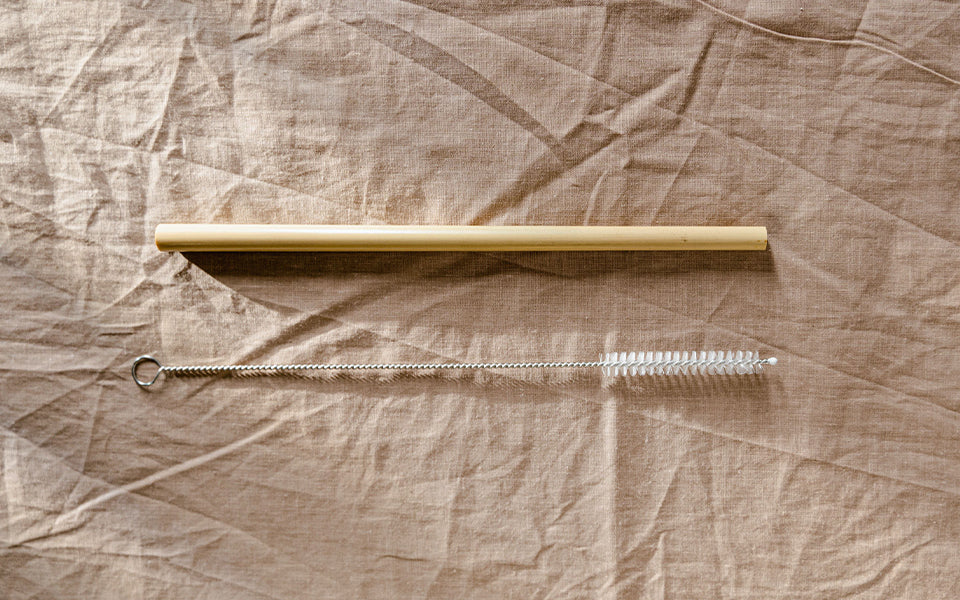 Single-use plastic straws are thrown away and end up clogging the landfills, polluting the oceans. Thus, it would help if you went plastic-free with Ecoday's reusable bamboo straws, and it can be an eco-friendly alternative to plastic straws. One can enjoy juice, tea, smoothies, cocktails, whichever drink you prefer, with a touch of tropical feeling and thanks to organic bamboo straws. Moreover, it comes with a handy cleaning brush for a quick wash. 
3.Bamboo Flatware Set
So, it's time to ditch the single-use of plastic and add bamboo flatware to your zero waste toolkit. This four-piece flatware set gives you a fork, knife, spoon, straw, and one cleaning brush. These are made from 100% natural bamboo wood and hand-finished with top-grade wood oil. Also, eco-friendly and non-toxic utensils are durable, renewable, and naturally anti-bacterial. They are easy to travel and can be easily carried.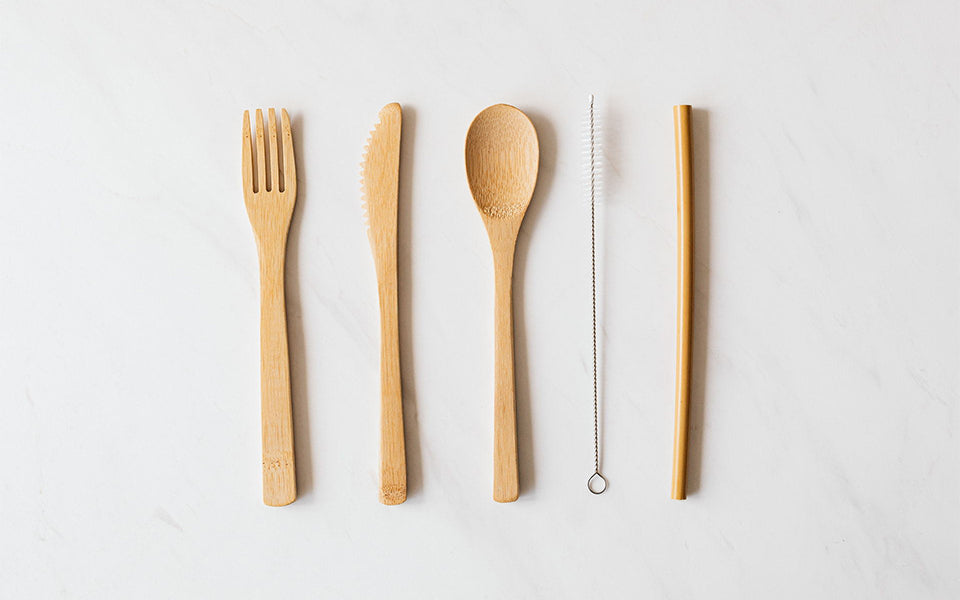 4.Ultra Soft Bamboo Toothbrush
The toothbrush is the most frequently used household item and can be used every day. So, considering the world's population of billion people, toothbrushing wastes in just a year. Thus, it is time to make a sustainable choice and go plastic-free with an ultra-soft bamboo toothbrush.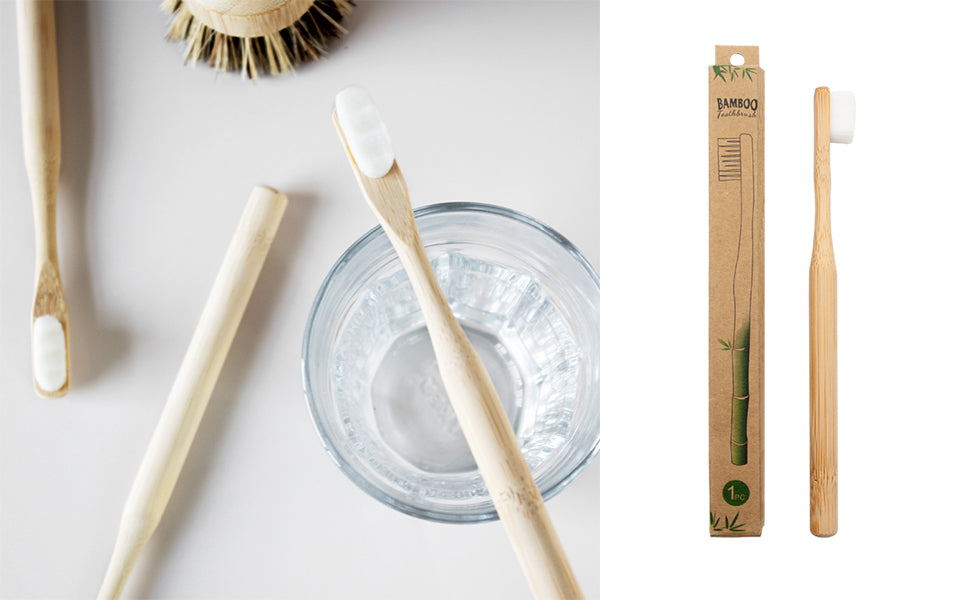 These are made from sustainably harvested bamboo, and it is a green alternative that cleans your teeth. Moreover, it contains high-density bristles specially designed for sensitive teeth or gums. Thus, it provides deep oral cleaning and avoids abrasion to the oral cavity. 
5.Natural Wood Twig Pen
The natural twig pens are made from natural bark materials, and each one is unique. Also, it features black ink that writes smoothly and easily. All the rustic-styled pens make for a wonderful accessory alongside your bespoke books. These are perfect for activities like weddings, baby showers, etc. 
6.Handmade Wireless Bamboo Mouse
Both gadgets and electronics are extremely convenient, and they generate a tremendous amount of e-waste that has a bad impact on the planet. One should try a wireless bamboo mouse because of its ergonomic surface and breathable bamboo material.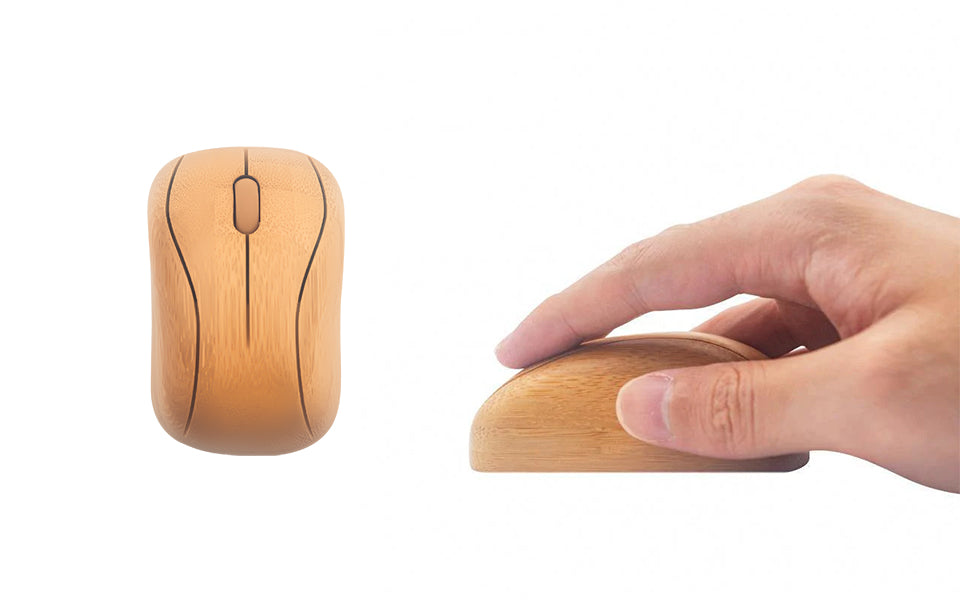 This makes not only a good-looking and excellent performing mouse but also biodegradable and eco-friendly. So, if you want to make someone feel special, then you can give them
eco-friendly gadgets
and also protect the environment. The beautiful and practical bamboo mouse can be offered as a gift. Also, its unique touch is perceived and will make your bamboo mouse truly like no other. 
These days stores are now stocking beautiful furniture made from recycled wood or some other eco-friendly materials. So, there is no need to go to a big brand furniture store and buy something beautiful for your home. 
Apart from this, you can choose eco-friendly products and keep your environment safe and healthy. Try to choose the things that are doable for you, and it doesn't matter how many of you choose as long as you get started today.